Voting is now closed.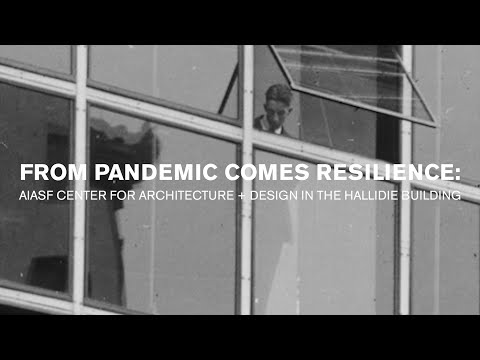 Author: Alicia Arroyo
Title: From Pandemic – Comes Resilience: AIASF Center for Architecture + Design in the Hallidie Building
Category: Health & wellness
Description: Forged in the 1918 Pandemic, the Hallidie Building challenged status quo of exterior windows and heralded in a new design emphasizing healthy and sustainable facades. The boldness of innovation in this curtainwall inspires us to embrace the fortitude of Design to overcome at all odds. Amidst the COVID-19 Pandemic, AIASF Center for Architecture + Design is relocating our headquarters to the storefront of the historic Hallidie Building. This is a strategic response to community town halls and member surveys which seeks to engage the public in dialogue on the value of design created by Architects. It is our highest aspiration that the Center will be the home for programming and events that promote our Core values: · We design solutions to emphasize sustainability and wellness within buildings. · We champion a culture of equity and diversity to build a better environment for all. · We advocate for policies to inclusively improve our community's quality of life. Achieving this vision reinforces the relevance of our profession and its promotion of our community's prosperity, health, and future. The new street-level AIASF Center for Architecture and Design will inspire our community to the same lasting Resilience as our future home in the Hallidie Building.