Sign in and cast your vote for the People's Choice Award.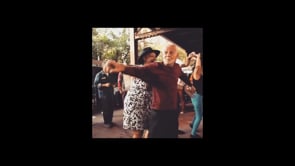 Author: Nicole Hollant-Denis
Title: The Heart of East Harlem
Category: Justice & equity
Description: This film highlights the back story of La Marqueta Plaza in East Harlem, affectionately known as La Placita. As part of a larger economic development plan La Placita, on Park Avenue between 115th and 116th Street is where East Harlem meets North Harlem.  Subject to many different plans over time, La Marqueta Plaza is presently exactly what the community needs post-pandemic. Since the decline of New York City during the 1970's upper Manhattan, Harlem and El Barrio were some of the areas most greatly impacted.  The Economic Development Corp, EDC, stepped in and provided initiatives to help small businesses get a good start. This provided economic revitalization giving rise to robust business training programs and the rebirth of La Placita!  The warmth of the Latino and Afro -Latino community cannot be stifled.  The Boricua/Afro-Boricua community brings so much vitality and connectivity to our city and La Placita is now equipped to be a safe haven for the incredible music, dance, food and art that comes with it.  The design team provided a new flexible stage with bleachers for comfortable seating as some New Yorkers and tourist rest and watch with intensity as others show-off their mastery of Salsa dancing. With new restrooms, a fit-out for a coffee shop and access to electrical power, food venders can bring their goods to sale to patrons.  With better lighting and safer more gradual steps, visitors can circulate easily as they enjoy Salsa Saturdays. La Placita is where neighbors, friends, family, aunties and cousins come together, catch up with each other and bond.  The love nurtured by the community at La Marqueta Plaza saves lives.  In El Barrio, La Placita is life and is the Heart of East Harlem!