Sign in and cast your vote for the People's Choice Award.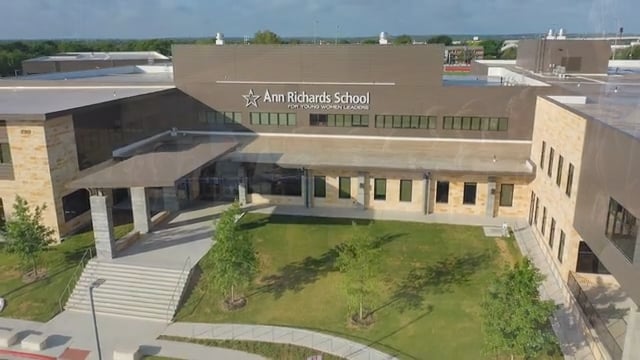 Author: Ted Barnhill
Title: The Ann Richards School Project
Category: Justice & equity
Description: For almost 15 years The Ann Richards School for Young Women Leaders had used a shuttered Middle School building as its home.  With more than 850 girls attending grades 6 through 12, the dilapidated, rodent-infested structure from the 1950s was less than inadequate. Remarkably, the Ann Richards School still maintained a nationally recognized status for giving young women from economically disadvantaged backgrounds the skills and confidence necessary to pursue college educations and careers. But the girls deserved a facility that matched the school's excellence. Community leaders rallied and gained voters' approval for funding a new modern vision of the school that would become a model for teaching and learning nationwide.  The architects of O'Connell Robertson took on the task of making the vision a reality. This film looks at that transformation and how those architects worked with the school community to create a facility that will impact thousands of girls for generations to come. Note on the school: The Ann Richards School for Young Women Leaders dedicates itself to preparing young women to attend and graduate from college, commit to a healthy and well-balanced lifestyle, lead with courage and compassion, and solve problems creatively and ethically in support of our global community. The Ann Richards School is a public all-girls school of choice that serves grades 6-12 for the Austin Independent School District. At the Ann Richards School, the mission is to ensure that students are not only admitted to college, but are also equipped to graduate from the college of their choice.