Sign in and cast your vote for the People's Choice Award.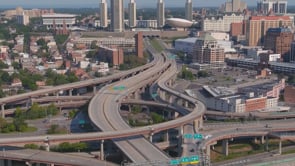 Author: Derek Baranski
Title: Albany Riverfront Collaborative- An Introduction
Category: Justice & equity
Description: This film is an introduction to the Albany Riverfront Collaborative and our work to reclaim Albany's riverfront and reconnect downtown communities. In the 1960s, urban renewal and interstate highway construction brought I-787 to Albany, NY. Separating a historic riverfront city from the Hudson River and severing the city's most historic neighborhoods from downtown continues to hinder the growth of the city and negatively impact those who live in its shadow. The Albany Riverfront Collaborative, a community-driven effort,  has taken the first serious look at the future of the highway and has created renderings showing what the highway could become, engages with the relevant stakeholders, and works with local politicians and departments to ensure that when the highway comes down, everyone will benefit. Our work includes issues of climate resiliency, social justice, and future transportation patterns. Since publicly launching we have met with community members in public community workshops, engaged the public through a comprehensive social media campaign, and the NYS DOT has set aside $5 million for a feasibility study detailing the planning and feasibility of reimagining the I-787 corridor and has begun the process of taking proposals. The future is bright in Albany, and this video serves as just an introduction to our work.