Sign in and cast your vote for the People's Choice Award.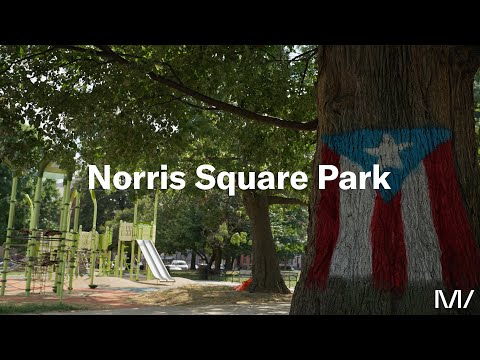 Author: Timothy Gersten
Title: Norris Square Park
Category: Health & wellness
Description: Norris Square Park, located in North Philadelphia, builds upon the city's rich history of public parks. After decades of decline, the park has made a stunning turnaround thanks to community organizations such as the Friends of Norris Square Park, Norris Square Community Alliance and Norris Square Neighborhood Project. Civic and community leaders such as Councilwoman Maria Quiñones Sánchez, Reverend Adan Mairena, and Rafael Álvarez Febo, have championed the city's investment in the community—hoping to create a safe place for locals of all ages to congregate. Brought on by Philadelphia Parks & Recreations, Marvel worked with the community to develop a cohesive vision for the improvements of the park, making reference to historical plans by reintroducing secondary pathways, and enhancing areas of active recreation with a full-size basketball court and new playground facilities. Engaging with the community through multiple touchpoints, in-person forums and surveys, facilitated a design that captures the area's cultural heritage, engaging with the present, while looking towards the future of the neighborhood.