Who wins the People's Choice award? You choose!
Voting is simple. View this year's submissions by clicking the video tiles below. Then vote for as many films as you'd like, up to once an hour per film. Sign in before you vote using Facebook, LinkedIn, or Twitter. Voting ends September 27.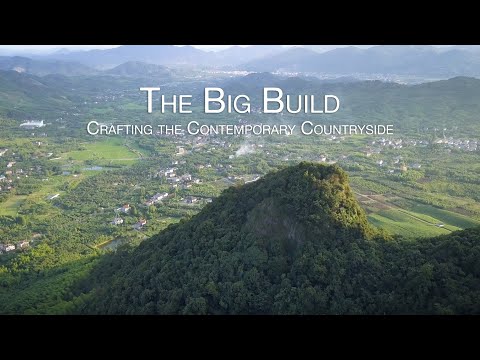 Author: DESMOND DELANTY
Title: The Big Build: Crafting the Contemporary Countryside
Description: The Big Build is a six-week Design-Build studio that engages students, architects, amateurs, professionals, artisans, and villagers, both local and foreign, in the process of discovering the spirit of the contemporary countryside. The studio addresses the problem that not only China is facing as we see the increasing destruction and exploitation of rural communities and culture. Sited in Hangzhou, China, The Big Build was created by American Desmond Loren DeLanty, founder of the architecture and research firm Hangzhou Art & Design Collaborative (HADC). Using Design-Build as a means of pedagogy, practice, and production, the scope of Design-Build is as much designing and building as it is research. Architecture is many things - but perhaps most of all, it is cumbersome. The Design-Build studio is tasked with confronting this directly, while also tackling ideation, iteration, modeling, construction, testing, and remaking. We use this method to collaborate with industry partners, advise local governments, learn from traditional artisans, and communicate with villagers. Our five-year plan to transform multiple sites within the same village of Da Hui Mountain in Hangzhou will provide a different model for rural revitalization, one that is organic and responsible while addressing the needs of the past, present, and future.