Who wins the People's Choice award? You choose!
Voting is simple. View this year's submissions by clicking the video tiles below. Then vote for as many films as you'd like, up to once an hour per film. Sign in before you vote using Facebook, LinkedIn, or Twitter. Voting ends September 27.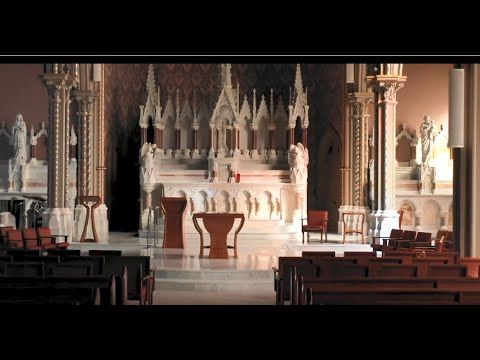 Author: Kelly Murray
Title: A Renewed Spirit: Renovating the Sisters of Saint Joseph Chapel
Description: The Chapel of St. Joseph of the Sacred Heart is a 19th century Gothic-style chapel belonging to the Sisters of Saint Joseph, a Congregation of Catholic religious women who serve their community through providing education and ministry work to the Chestnut Hill neighborhood of Philadelphia. Used for mass, private reflection, and ceremonies open to the public, the Chapel serves as a place for both spiritual practice and public community and is the heart of the Sisters of Saint Joseph Congregation. After nearly half a century of use, the Chapel was in need of a renovation citing problems with accessibility, lighting, and overall comfort. Architects Paul Andrew Sgroi and Douglas Perry of the firm Bernardon provided a design that honored the Congregation's rich history and personal needs while still ushering the space into the future -- and a new spiritual era. My goal with this piece is to show how place can impact purpose; and how the improvements of the Chapel have had a positive impact on the Congregation and thus helping them to continue to serve the surrounding community.