Who wins the People's Choice award? You choose!
Voting is simple. View this year's submissions by clicking the video tiles below. Then vote for as many films as you'd like, up to once an hour per film. Sign in before you vote using Facebook, LinkedIn, or Twitter. Voting ends September 27.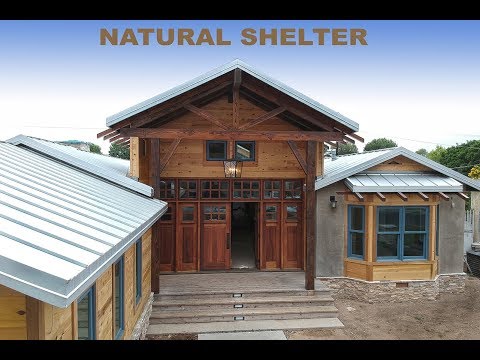 Author: Robert Bernard Sawyer
Title: Natural Shelter
Description: Robert Sawyer Architects and Construction's 2019 AIA Film Challenge profiles a warm Tiffany-styled 1-story California bungalow with a cool roof, passive solar design, on-demand hot water, and a 25' high stone fireplace with an exposed timber frame. Cedar siding cloak the Douglas Fir exposed wood framing and the roof is made of striking titanium-galvanized sheet metal. A custom-designed quilted sapele mahogany entrance spans the entire front great room with operable awnings throughout. The architect worked closely with the City of Los Angeles to engineer and permit a low-impact, non heat-generating, water-capturing, high-quality residence designed to last for generations. This home is built to seismic factor of 1 which also rivals LA hospitals and fire stations.