Sign in and cast your vote for the People's Choice Award.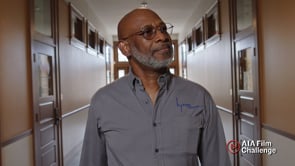 Author: Melvin Green
Title: The Historic Westside School
Category: Justice & equity
Description: The Historic Westside School was built in 1923 as a two-room schoolhouse with an additional two rooms added in 1928 and a second building in 1948. It is currently the oldest remaining school in Las Vegas. The Historic Westside was, during segregation, the only place where African Americans could reside, attend school, or own a business. It remained a bustling neighborhood until 1967 when desegregation efforts succeeded and the school was closed. In 2015, it was restored by the City of Las Vegas + KME Architects. Today it is a landmark within The Historic Westside, officially part of the National Register of Historic Places. The Historic Westside School functions as a beacon for the Westside community's Town Hall Meetings, various functions, as well as home to offices, to KCEP Radio Station, the Economic Opportunity Board, Tech Impact, the Nevada Preservation Foundation and other nonprofits.