Sign in and cast your vote for the People's Choice Award.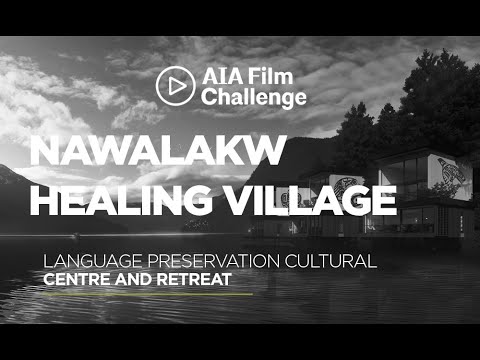 Author: Brian Ceci
Title: Nawalakw Healing Village
Category: Zero-carbon & resiliency
Description:
McLennan Design is honored to be developing the masterplan and architectural design for Nawalakw Healing Village – a healing centre focused on language and culture resurgence. The project will be a destination eco-ad-venture lodge and community healing resource located on the shore of a British Columbia Coastal fjord, home to grizzlies, eagles, orcas, and wolves.  We are grateful to be working alongside Chief Maxwiyalidizi (K'odi Nelson) to bring this ambitious, hopeful vision to life. Nawalakw will offer cultural immersion and wellness programing supported through a world class eco-tourism operation. Nawalakw Healing Village will be the first Living Building-certified ecotourism destination in the world. It will be the first place on earth where Kwakwala is once again spoken immersively.
Regenerative architect Jason F. McLennan (founder of the Living Building Challenge) explores the land, sky, and everything in between with Chief  K'odi to design a space that keeps the culture of the region alive.