Voting is now closed.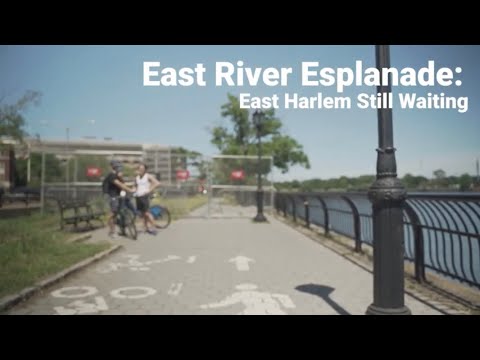 Author: Jessica Elliott
Title: East River Esplanade: East Harlem Still Waiting
Category: Justice & equity
Description: The East River Esplanade is a vital element of urban public infrastructure for Community District 11 and its residents in East Harlem, New York City. While other more affluent Manhattan neighborhoods can boast attractive, well-connected and well-serviced esplanade park spaces, East Harlem has been fighting for decades to receive an equitable park experience on the waterfront. With collapsing piers and crumbling sea walls, vast spans of the East River Esplanade in Community District 11 are inaccessible and dangerous. In the midst of the pandemic, the effects of urban inequities are exacerbated in historically underserved black and brown communities like East Harlem. We are recognizing the true value that equitable park space and urban public infrastructure is to health, wellbeing, and opportunity throughout a human's lifetime. East Harlem residents and architects, Jessica Elliott and Chris D'Ambrosia, together with videographer Nick D'Ambrosia are collaborating to help shed light on the important community advocacy of Manhattan Community Board 11 and our larger community of East Harlem as we continue these decades-long efforts. All three aspects of the AIA film challenge: health, justice, and sustainability are integral to East Harlem's ongoing fight for equitable access to the East River Esplanade. Dedicated to Richard Toussaint.