Voting is now closed.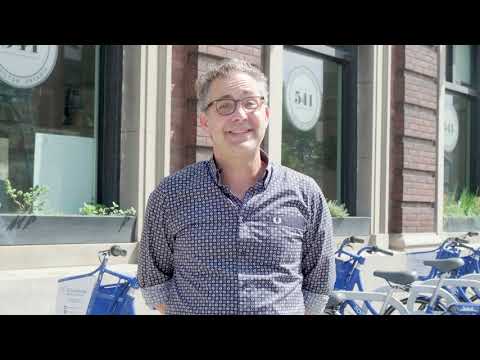 Author: Willems Ransom
Title: 541 Eatery & Exchange
Category: Justice & equity
Description: 541 Eatery & Exchange is a non-profit café in Hamilton, Canada, where you can pay-it-forward by turning dollars into buttons. Anyone can use 5 buttons from the jar each day as $5 towards a good meal, which not only feeds those who need help, but also nurtures a diverse community of belonging around the table. Built in 1907, 541 Barton St was originally the Bank of British North America. Over the years, the heritage building fell into disrepair, evolving from a bank, to closed off, uninviting space in one of Canada's most disadvantaged neighbourhoods. Drew Hauser, Director and Architect at mcCallumSather, is behind the building's recent transformation. Today, 541 Eatery & Exchange is a welcoming, accessible and beautiful space. The socially conscious café has become a beacon of hope to the residents of Barton Village offering fresh, affordable, homemade food in a warm, modern cafe setting. Since the global pandemic began 541 Eatery & Exchange, has become an even more important community hub, providing over 100 free brown-bagged lunches per day for individuals who have been cut off from their support system due to COVID-19.