Help someone win the People's Choice Award and a $2,000 prize! Vote for your favorite films, up to once an hour.
Sign in or register to cast your vote.

Voting ends October 4.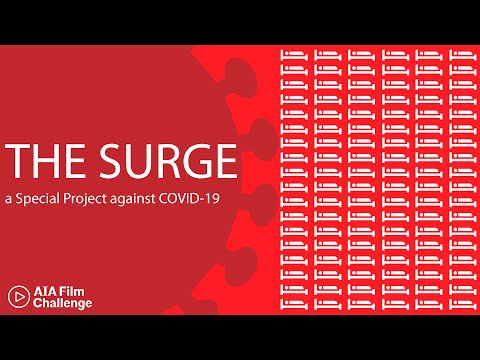 Author: Wei Tang
Title: The Surge
Category: Health & wellness
Description: "The Surge" features a non-conventional architecture project during the time of COVID-19. After COVID-19 hit Seattle, WA in early 2020, local hospitals experienced a surge in new COVID-19 cases, and were in need of immediate reaction to fight back the virus. A long-time healthcare client asked architecture firm Perkins&Will to develop a dashboard in order to monitor and manage the medical spaces within the healthcare system to efficiently deal with the situation. A team of architects, designers, medical planners and app developers were assembled within the architecture firm and started to realize this project. The timeline was intense, the development was challenging, the situation was changing daily, but the team came through, and the pressure from COVID-19 eased eventually. The film is to document the effort and that architects can fight alongside medical forces to deliver a safe and healthy world.